Karo Co.,Ltd has been in the business of designing and manufacturing custom moulds and plastic molding parts according to customer specifications.
Services offered include Rapid Prototyping of preproduction parts, Part Design Assistance For Manufacturability, Tool Design and Build, Production Parts Manufacturing through plastic injection molding,CNC machining ,Secondary Operations and Plating, Coatings.
We manufacture products for a variety of industries from medical products to sporting goods, and anything in between.
From concept design,material formulation to prototypes, small batch production to high volume mass markets,we have all the resources in-house.Karo is committed to providing quality products and supply the whole complete services you require,striving to exceed the defined needs and expectations of our customers, through a continuous reduction in non-conforming products.
Contact us today for your entire moulds and molding parts OEM and ODM requirements.
Our advantage:(why choose karo)
● On-time delivery
● Just-in-time deliveries through computerized tracking
● Competitive lead times on production parts
● Expedited turnaround on special orders
● Ship-to-stock certification
● Bar coding on all packaging
● ISO 9001:2000 Certified
● Written Quality Assurance Plans for every part
● Hourly inspections on every part with samples retained
● Process capability study on all new parts before sampling
● Dedicated gauging for each part
● Reject rates below .5%
● Clean room capability
● Customized testing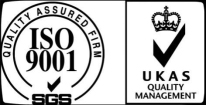 At Karo Co.,Ltd, we guarantee your satisfaction!